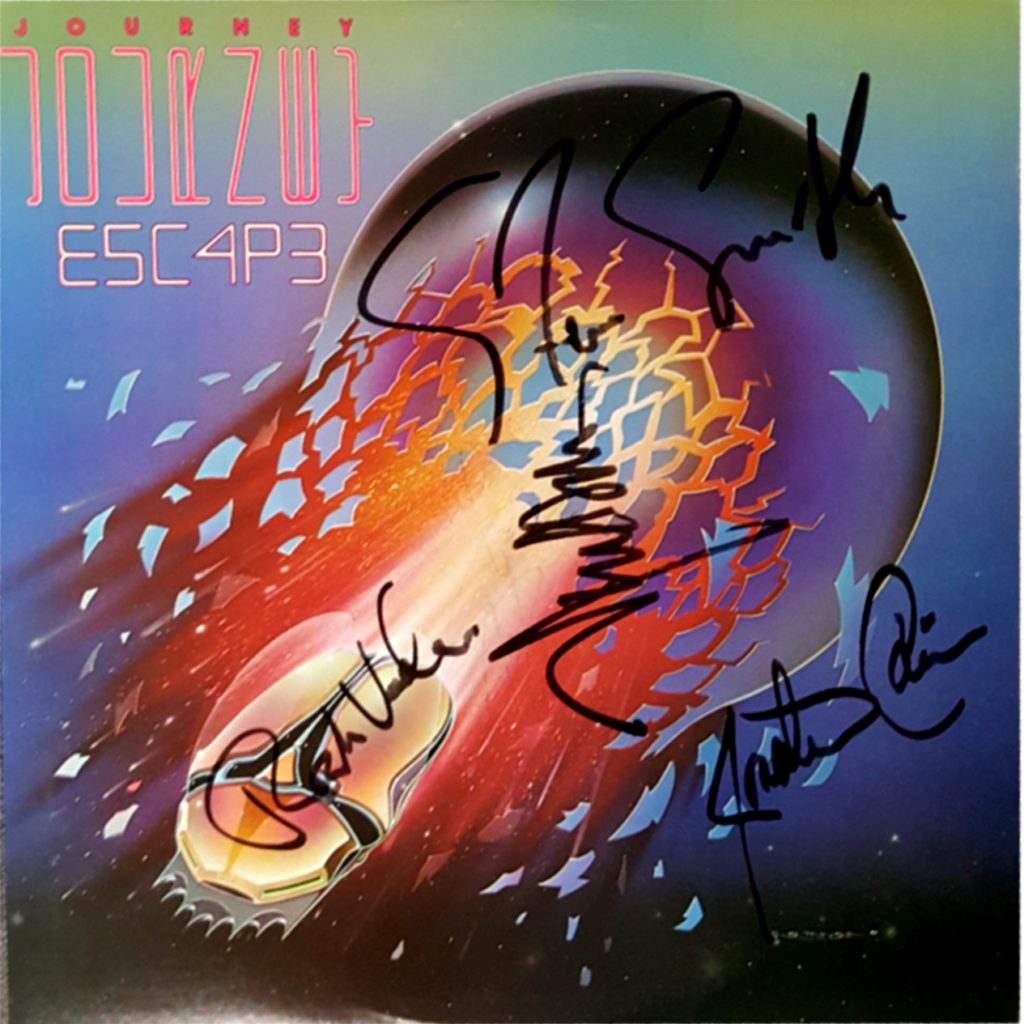 I was never much of a Journey fan. I wouldn't turn their music off of the radio but I never bought one of their albums.
But a strange thing happened a little over 35 years ago
I got a call from an agency asking if I had an 'escape' trick I could do. Why? I asked. Well, this agency had a client who wanted to meet the band Journey and the band's management would be willing to let that happen if they could find an escape artist to perform for the band.
I didn't have an escape per-se but I did do Metamorphosis very well. It's a substitution trunk routine that I did pretty fast. Would that work?
It turns out, yes!
So on September 12, 1981, my assistants Steve Webb and Susan Deley and I were loaded into the back of a van with the trick and we followed our local Town Crier, Bill Paul for a 3 hour drive to Pine Knob Michigan where the band was playing.
We were ushered backstage carrying the trunk and our costumes, to the dressing room to perform in front of the toilets (Really). I told them that was not acceptable and we moved to backstage among the equipment. We set-up and then changed (all three of us) in one bathroom.
The concert finished and the band and roadies gathered around the trunk. Neal Schon, Ross Valory, Steve Smith, Jonathon Cain and Steve Perry (with a girl attached to him). Bill Paul read a poem and I did the trick.
"Now ladies and gentlemen, watch or you'll miss Journey's Escape!!"
And it was done. Everyone clapped and they all came up and thanked us, except for Steve Perry. He just turned and walked away with the girl.
For our great performance we all got an autographed album. ALl five band members signed it. You can't see Steve Perry's because his pen was out of ink, I guess, but the indentation is there.
Oh and the girl who wanted to meet the band and the reason we all got to go – was too nervous to meet the band.