"Have you ever met anyone famous?" It gets asked a lot of me. The other question posed is "Who are your idols?"
The answer to the first question is yes and the answer to the second question is I really don't have any. There are many people I admire but I don't 'idolize' anyone.
The early 1980's were likely my formative years in magic. It was an incredible exciting time. I was REALLY busy. I was learning and performing as much as I could and I lived at home so I could pour all of my energies back into the show.
And I had my first and only girlfrien, but I digress.
During the rehearsal of the biggest show undertaking of my career, I found out that David Copperfield was in Toronto taping his upcoming fifth television special and that he was looking for an audience. I called all of the magicians I knew could go and we planned a road trip (for the day after next!).
"Doors will open at 7 and wear nice clothes". Other than that have fun. We were brought into the biggest television studio (at the time) north of NYC at the CTV Network in Scarborough, a part of Toronto. I can't tell you why but I can say that the reason was to drive an uplifting experience during the show.
As part of the studio audience, we were privy to some, not all, of the secrets to the magic. We didn't sign any NDA's but David did ask us nicely to not tell anyone. For me it was amazing to learn how magic is presented for television and I have used some of those 'tricks' in my own programs.
As the evening progressed, the audience dwindled more and more. It was, after all, a Thursday evening and a lot had to work in the morning. Not us! We were self employed magicians (and crazy), so we stayed until the very end. There were seven of us in my posse: myself, my girlfriend (wife), my two assistants and three of my best magic friends.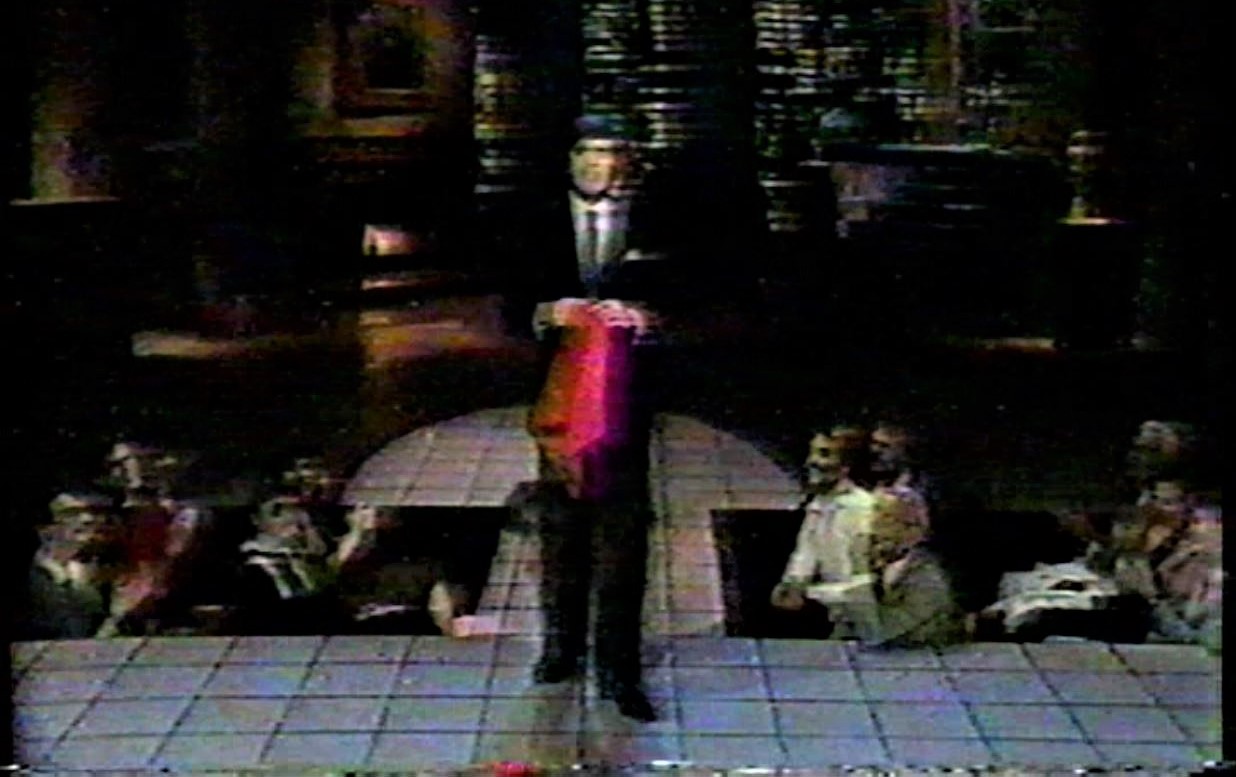 To facilitate the shrinking audience, the director and David kept moving us around and tightening the shots so that it still looked like a full audience. The last shot of the production is the screen grab here. It took David about 30 minutes to get it in the can because he kept messing up the lines (he was REALLY tired). Finally, at 3:30am he got the scene done and we could go home.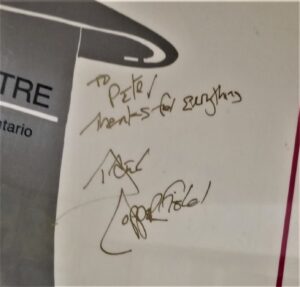 The lineup of the 12 people in the audience for that last trick:
On David's right, downstage to upstage:
Front Row: my assistant Leanne, assistant Steve, my girlfriend (and later, wife) Milly Ann
Back Row: David's manager, magic buddy Chris, a crew member.
On David's left, downstage to upstage:
Front Row: magic buddy Ernie, magic buddy Vince, Me!
Back Row: David's assistant, David's mom, David's dad.
I think the coolest thing is that he also remembers that evening almost as well as I do.